Office Manager: Amber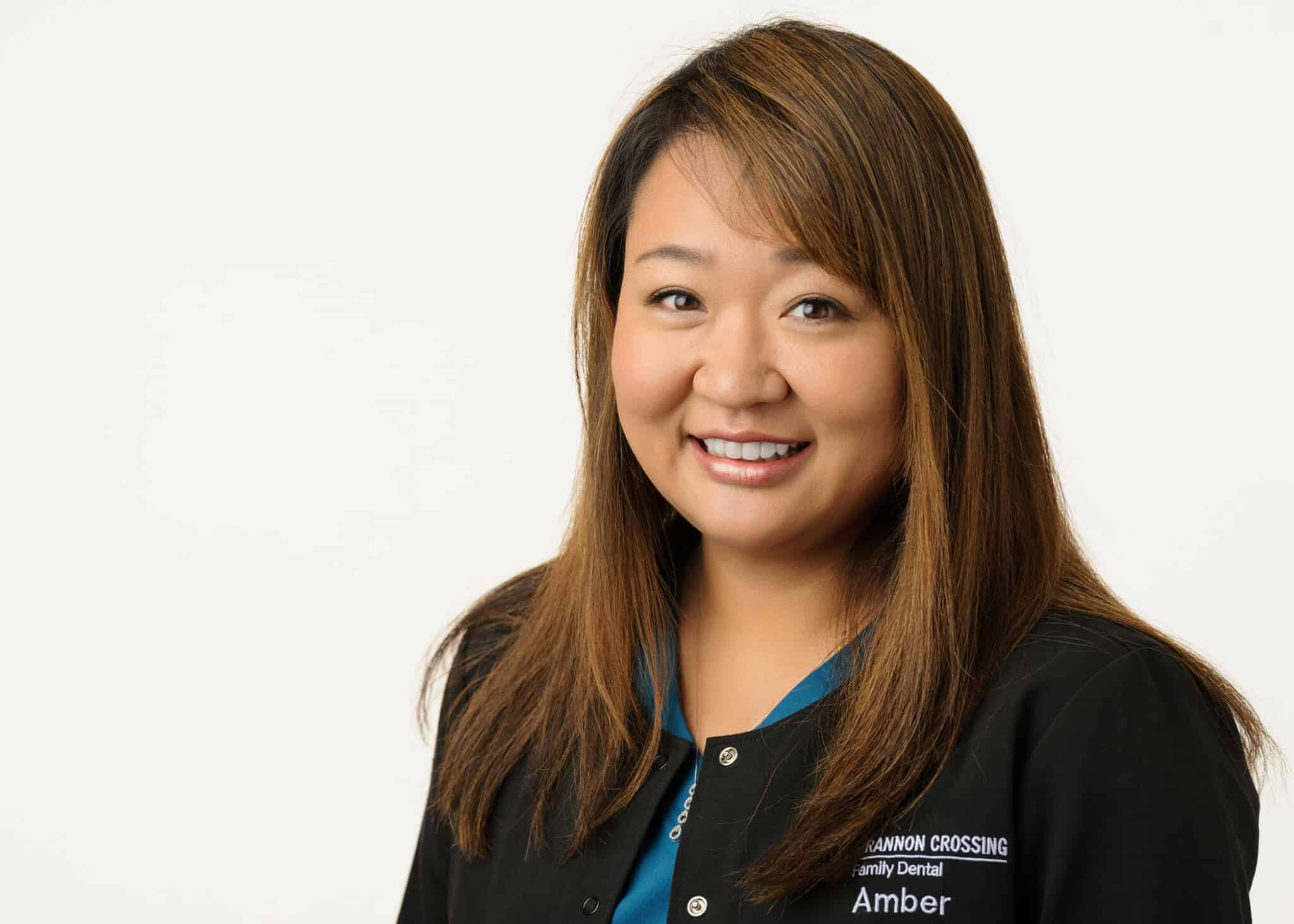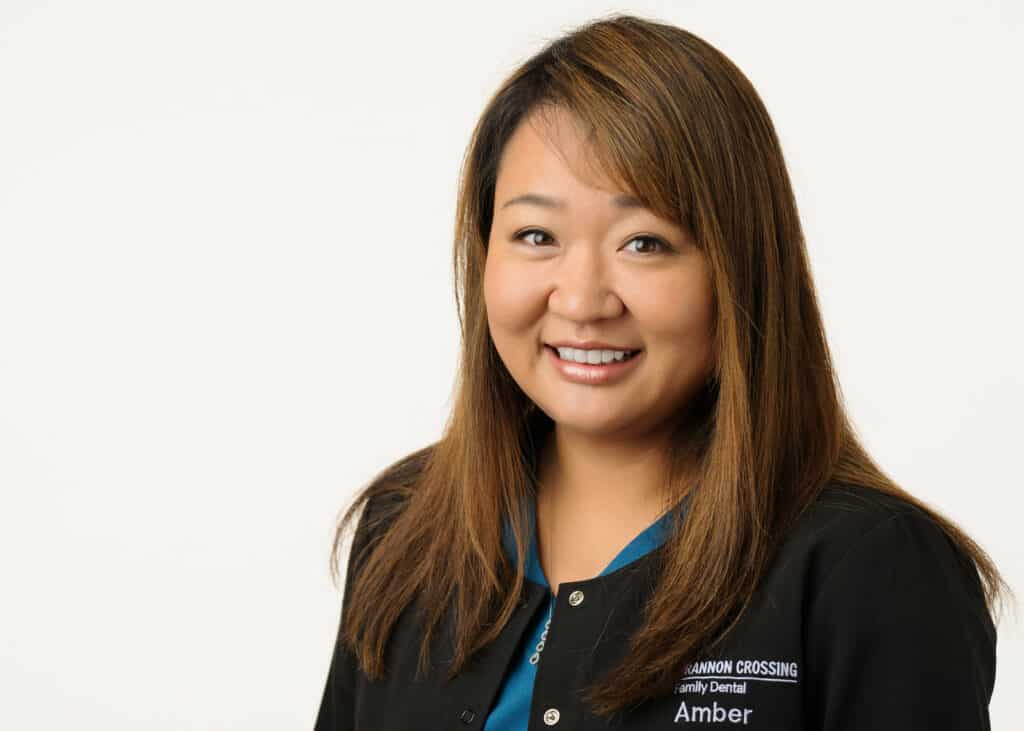 Amber has been a part of Dr. Nakada's team since he started his first practice in January 2013. Amber was born and raised in Japan until 1994. Since then, she has attended high school and continued her education in the United States. She graduated with a Bachelor's Degree in Accounting. She is fluent in both Japanese and English and has seven years of experience in Administration / Accounting before working in the dental office.
Since 2012, Amber has been heavily involved in the dental field and has earned her Fellowship – FAADOM (American Association of Dental Office Managers). She is also a expanded functions dental assistant who received training from University of Kentucky and able to assist with various procedures.
She dedicates her time to making sure our office provides a welcome and comfortable atmosphere so we can allow patients to relax while receiving the best dental care. She is able to assist Japanese patients who need language help with scheduling an appointment and any questions they may have regarding financial and insurance.
Certifications: Expanded Duties Dental Assistant, Coronal Polishing, Radiography, Phlebotomy
Front Desk: Sarah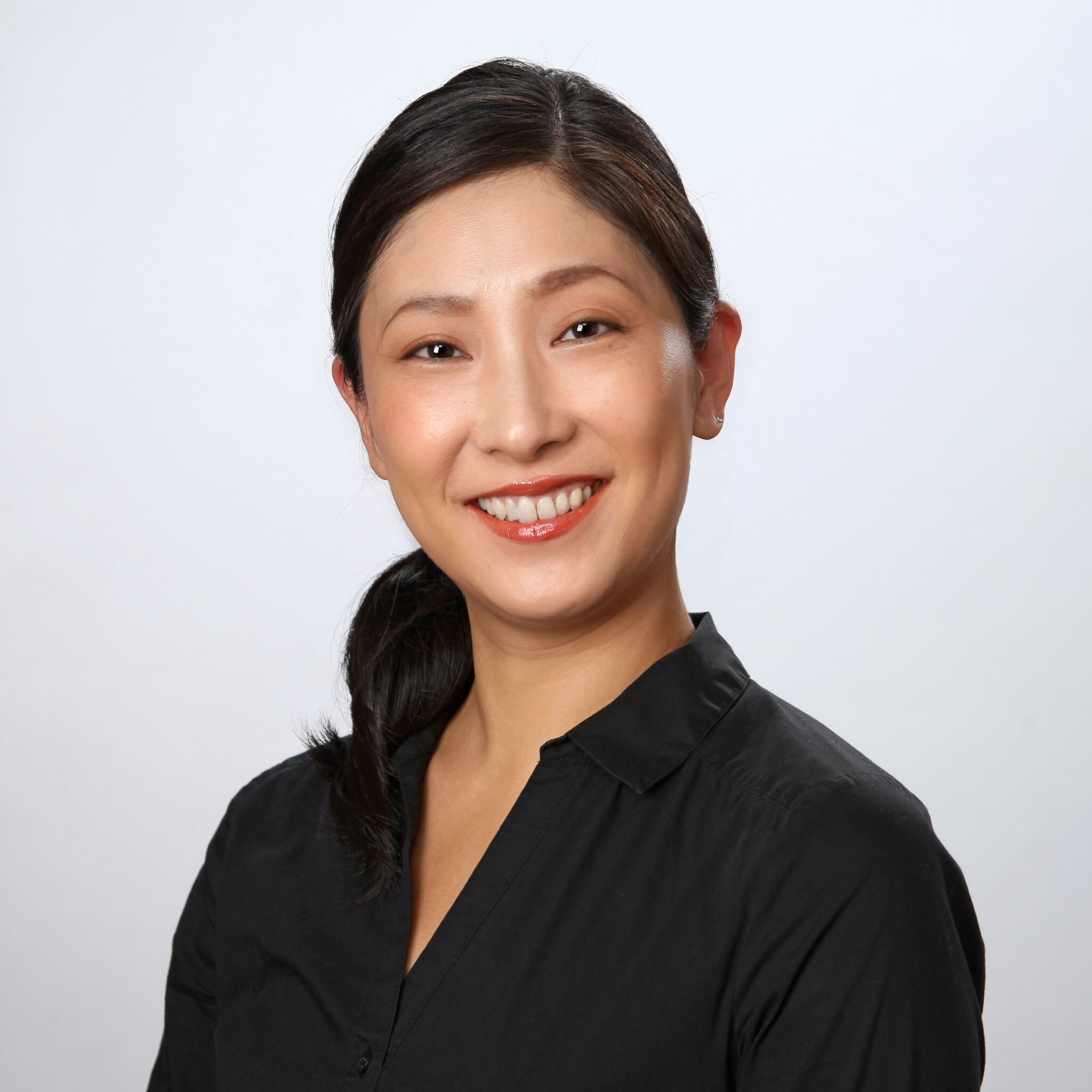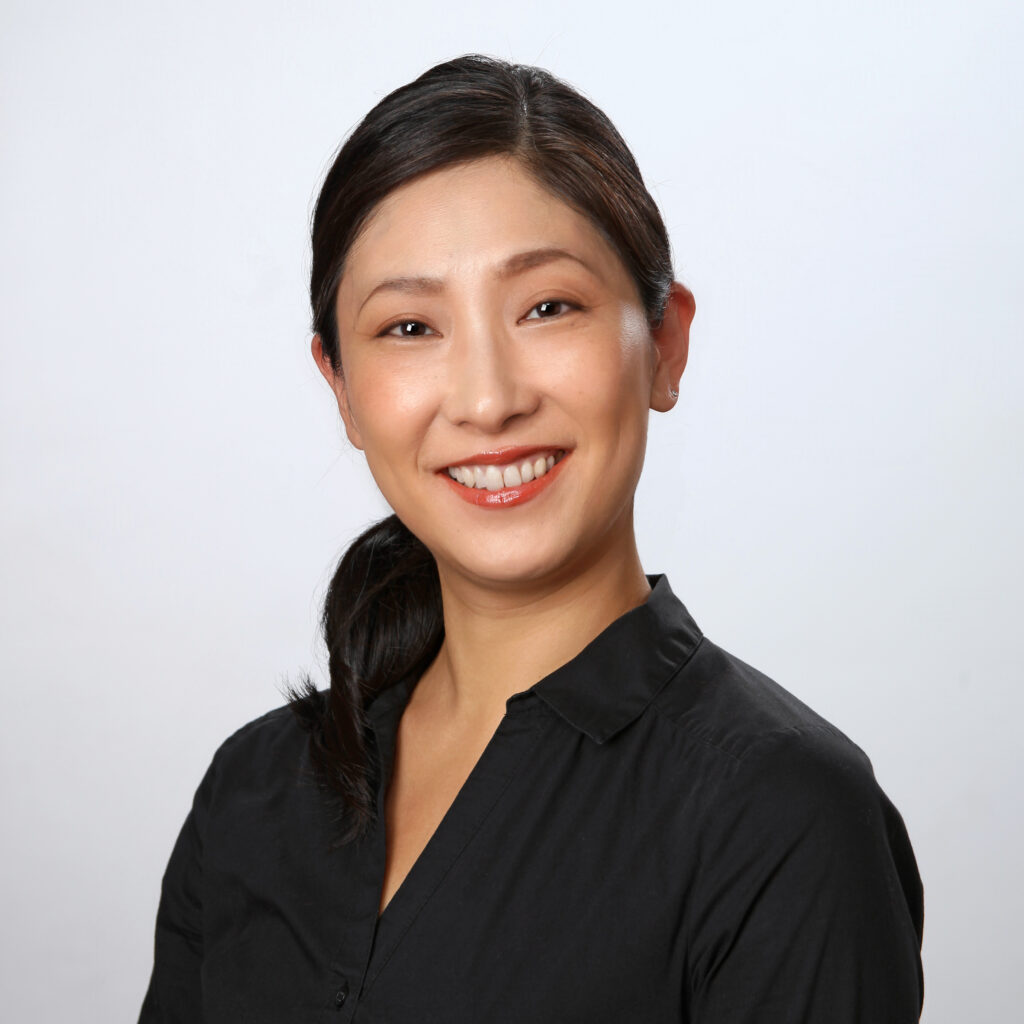 Sarah is a Japanese native and lived in Tokyo where she completed her degree in Psychology with a focus on Child Psychology. Also, she has worked in entertainment, advertising/publishing until deciding to study abroad in the US in 2009.
Since then, she has lived in New York, Los Angeles, and now lives in Seattle. She is glad to have moved here and has worked in several different industries before working in the dental field. Sarah started her career in the dental field in 2020 and has started working in our office in April 2022.
Sarah strives to make every patient's visit a pleasant one.
When not working, she likes to spend time with her son, traveling, and enjoying good food and wine.
Hygienist: Cassie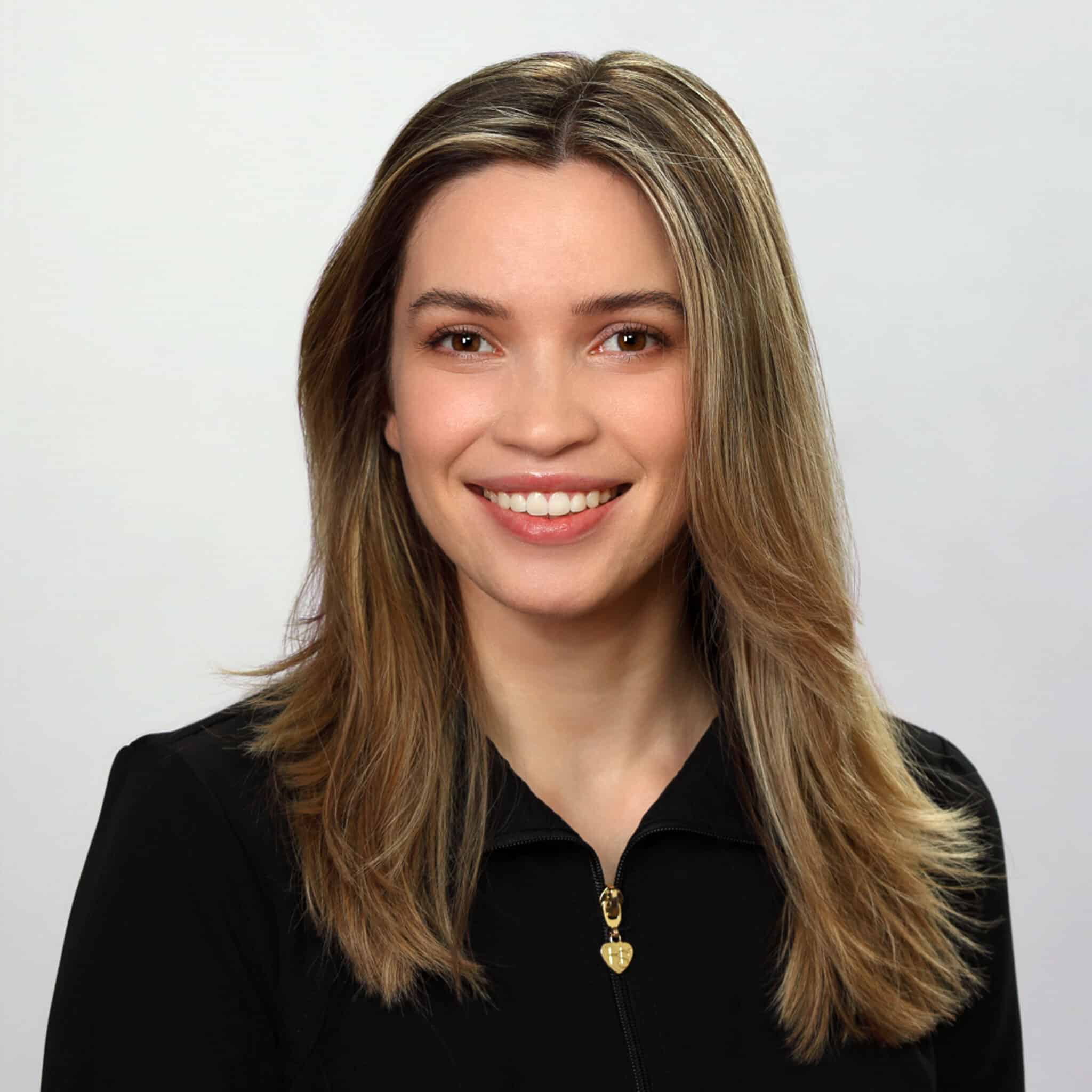 Cassie, our talented dental hygienist, brings valuable experience and a warm personality to our practice. Originally from Utah, Cassie has a diverse background that includes living in Guayaquil, Ecuador, where she became fluent in Spanish. Her multicultural upbringing has given her a unique perspective and the ability to connect with patients from different backgrounds.
Cassie's passion for dentistry started with dental assisting in 2015, and her commitment to patient care led her to pursue a bachelor's degree in dental hygiene, which she obtained from Utah Tech University in 2020. She is deeply passionate about providing exceptional dental care and education to her patients, empowering them to make informed decisions about their oral health. Her gentle approach and genuine concern for patient well-being create a relaxed and comfortable environment during every visit.
Outside of the dental office, Cassie finds joy in spending time with her adorable puppy, Ginger. She is happily married to her husband, who is from South Korea, and they enjoy spending time together watching movies at home or going on walks outside.
Dental Assistant: Hiroe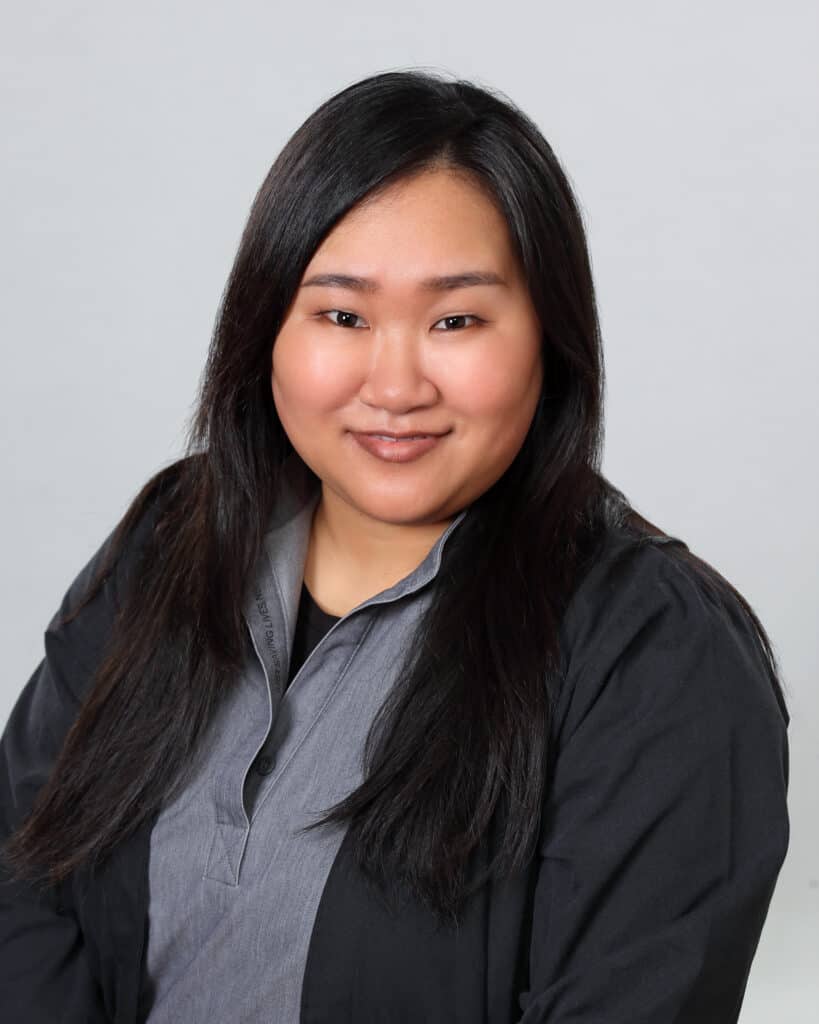 Hiroe was born and raised in Hokkaido, Japan. After having moved to the US, she has lived in Hawai'i for about 12 years. During those 12 years, she worked as a customer service specialist at a travel agency to help Japanese travelers enjoy their visit of the Pacific islands. She enjoyed making sure that customers had an excellent time during their visit in Hawai'i.
Next, she moved to Georgia where she got a start in her dental career. She worked for a well-known dental office in Atlanta, where she worked as a receptionist and as a dental assistant.
Hiroe is a true bilingual – fluent in both English and Japanese. She is always learning new methods and techniques to make improve as a dental assistant. On her free time, she enjoys spending time listening to music, reading her favorite books, playing tennis, snow-boarding, and spending precious time with family.
Dental Assistant: Paige
Born and raised in Bellevue Washington, a local, she aspires to become a dentist in the near future. Paige recently graduated from college from Washington State University receiving her bachelor's degree in Biology class of 2023. During her four years of undergrad she worked as a chemistry teaching assistant and tutor for multiple chemistry courses at the university. She volunteered with the local Girl Scouts in Pullman in her free time while leading fundraisers with her sorority to donate food for the Pullman food bank. She is new to the dental field and wants to gain as much experience as she can since she will be applying to dental school this year.
In 2020, Paige gained medical experience as a nursing assistant certified (NAC) and was a NAC while in school working in Moscow Idaho. When home for the summers she worked in Bellevue as a NAC having two years total of experience. In her free time Paige likes to ride her bike, cook/bake, play the piano, paint and read. Paige has a positive mentality with never-ending enthusiasm to uplift others and give her patients the best care possible. She is eager to learn about dentistry and is excited to join the team here at Bellevue Premier Dental.
see why Our Patients Love Us
We recently switched to Dr. Nakada and are so happy that we did. He provides full dental treatment, so we don't need to visit multiple dentists. Office staffs are always nice too. Saturday availability is a huge plus.
- Misa M.
I have serious dental issues, and I've been to so many dentists for years, but Dr. Nakada is the best! He is very knowledgeable and experienced, and he really cares about patients. Thanks to Dr. Nakada and Yuko-san, I had a very pleasant dentist experience.
- T. E.
Excellent care and a beautiful facility. Attention to detail and Multilingual staff Japanese and English makes it really easy for our family.
- Blade O.
A very friendly and professional dental office in Bellevue with brand new equipment. After sending by my mother for an emergency procedure there, I switched my entire family members' dental office to this place. They also speak fluent Japanese which is a huge plus for my mother and bilingual children.
- Kay A.
Dr. Nakada is great! It's easy to make an appointment, he's gentle on my gums & pleasant to talk to. I recommend all my family & friends to him.
- Linda V.