Friendly.
Professional.
premier.
Dr. Nakada was born in Japan and moved to the United States at the age of 7. As a child, he attended American schools during the week and Japanese school on weekends. He is bilingual and able to communicate in both English and Japanese.
History as a Dentist:
Immediately after dental school in May 2005, he worked as an associate for a large dental practice in Lexington, KY for about 7 years, prior to starting his own practice. In 2012, the practice started as a small empty retail space in an adjacent county – built out the space into a small dental office with 3 chairs. Over the next few years, he grew it to a larger dental office with 2 associate dentists and a total of 20 staff members before moving out to Bellevue WA in late 2021.
He loves to stay current with new technology and has invested a lot of time and finances to improve his knowledge and the Kentucky office. Some of the technology includes Same-Day crowns (including inlays/onlays/bridge), 3D Printing, In-office aligners(like Invisalign), and other things that help make dental care more efficient and convenient for patients. One aspect that sets him apart from many other dentists might be that he likes to do most of the work himself instead of delegating it to staff.
In addition to the technology, Dr. Nakada has significant experience in:
Endodontics (root canals), implant placement and restoration, use of soft tissue laser (including frenectomy for lip-tie and tongue-tie including newborns), and orthodontics.
Bellevue Premier Dental is a great dental office that he was able to move into in late 2021 and he hopes to  grow the practice and continue improving it as the dental industry evolves.
In addition to a busy professional life, Dr. Nakada enjoys spending time with his family. He also started figure skating in 2016 and competed in some regional competitions with his daughter.  He was a member of the Thoroughbred Figure Skating Club in Lexington, KY and served as one of the skating club board members.  His next goal will be to pass the exam to achieve Adult Gold in Moves in the Field.
Education and Professional Affiliations:
Dr. Nakada graduated from the University of Kentucky College of Dentistry in 2005 and is a member of the following associations:
American Dental Association
Washington State Dental Association
Seattle-King County Dental Association
He is also a member of:
American Orthodontic Society (AOS),
Provider for various clear aligners including Invisalign, Suresmile, Reveal
Master Provider for Fastbraces.
Mentor member of CDOCS
Spear Education member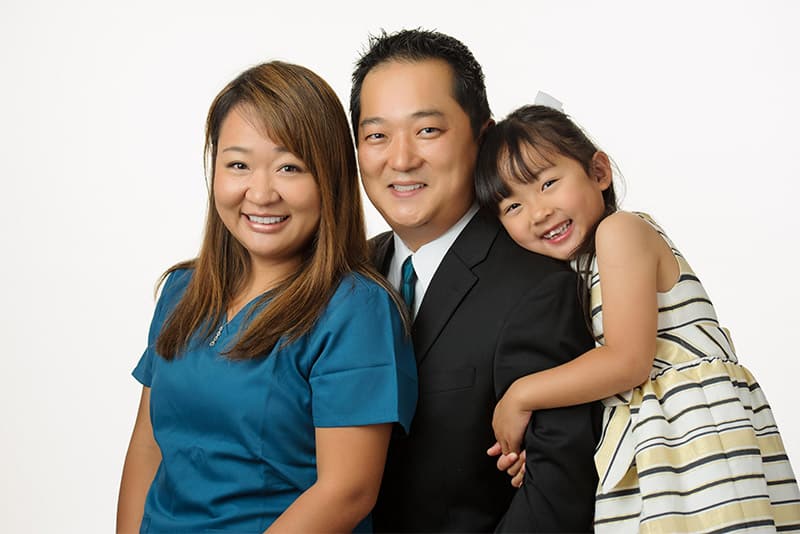 see why Our Patients Love Us
We recently switched to Dr. Nakada and are so happy that we did. He provides full dental treatment, so we don't need to visit multiple dentists. Office staffs are always nice too. Saturday availability is a huge plus.
- Misa M.
I have serious dental issues, and I've been to so many dentists for years, but Dr. Nakada is the best! He is very knowledgeable and experienced, and he really cares about patients. Thanks to Dr. Nakada and Yuko-san, I had a very pleasant dentist experience.
- T. E.
Excellent care and a beautiful facility. Attention to detail and Multilingual staff Japanese and English makes it really easy for our family.
- Blade O.
A very friendly and professional dental office in Bellevue with brand new equipment. After sending by my mother for an emergency procedure there, I switched my entire family members' dental office to this place. They also speak fluent Japanese which is a huge plus for my mother and bilingual children.
- Kay A.
Dr. Nakada is great! It's easy to make an appointment, he's gentle on my gums & pleasant to talk to. I recommend all my family & friends to him.
- Linda V.