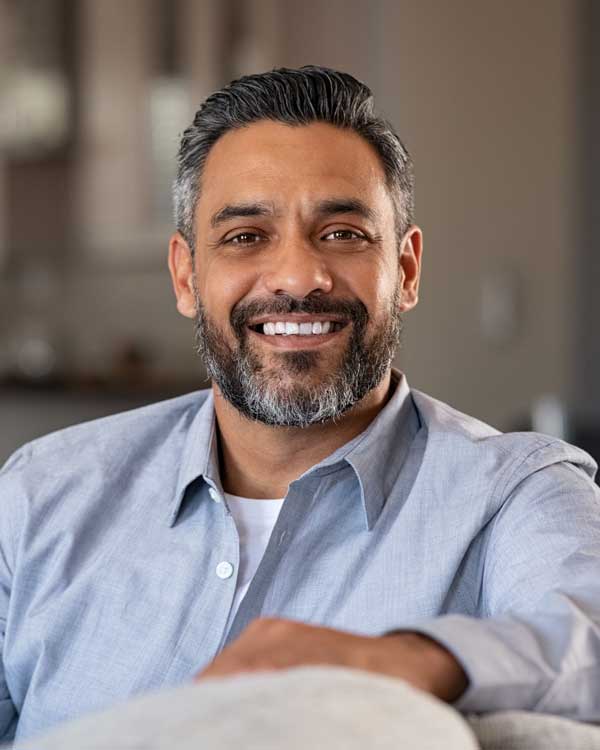 Bellevue GENERAL DENTISTRY
At Bellevue Premier Dental, we advocate for proactive care rather than reactive. That is why we offer high-end general dentistry services like dental cleaning, comprehensive oral examination, Fluoride treatment, and periodontal therapy to keep your teeth, gums, and tongue in good shape. Consistent general dentistry services, organized at least once every six months, reduces the likelihood of cavities, gum disease, oral cancer, and other problems.
Anesthesia for Pain Management
Whether it is tooth extraction, general cleaning, or dental surgery, our services are painless and comfortable. Before undergoing these procedures, our dentist at Bellevue Premier Dental administers anesthesia to block pain and help you feel relaxed. We use local sedation for less-invasive procedures like scaling and general anesthesia for invasive oral surgeries like bone grafts and jaw surgery.
Dental Hygiene
Our dentist uses Cavitron or Piezo technologies to remove stubborn calculus on your teeth. The two devices leverage the power of ultrasonic energy to scale your teeth quickly and gently. Since you are in charge of your oral health, our dentist will use an intraoral camera to show you a close-up analysis of your oral cavity. That way, you'll be better positioned to make better oral care decisions.
Digital and Panoramic X-rays
Digital and panoramic x-rays help spot dental issues we cannot identify through visual, palpation, and velscope examinations. The images from digital and panoramic x-rays help our specialists check for tumors, periodontal disease, jaw disorders, cysts, sinusitis, micro-cavities, and other complications. The digital and panoramic x-ray dental examination procedure takes a few minutes.
Fluoride Treatment
Fluoride treatment strengthens teeth enamel, making them more resilient to cavities. Indirectly, the therapy improves gum health, curbs premature teeth loss, and protects against toothaches. Our dentist applies a fluoride-dense paste on tooth enamel to make it more resilient to corrosion. While anyone can benefit from the procedure, this proactive treatment is significant for kids.
Night Guards
Night Guards are dental devices designed to prevent your teeth from the impact of gnashing, clenching, and grinding. Dental technicians design night guards from soft plastic, molded to fit on your teeth without making you uncomfortable. The night guards prevent bruxism-related enamel erosion, teeth fracturing, chronic headaches, and temporomandibular joint disorder when used as advised.
Oral Appliances
During our general dentistry routine, our specialists at Bellevue Premier Dental inspect oral appliances like braces, dental crowns, fillings, breaches, retainers, and dentures to see if they are in good working condition. Our specialists repair or adjust them to help you get the desired result. We have the technology needed to repair, replace, or adjust oral appliances to correct teeth misalignments.
Oral Cancer Screenings
Oral cancer screening helps identify and treat mouth cancer before it reaches the hard-to-manage stages. Our dentist conducts comprehensive checks on the lips, the roof of the mouth, the inner lining of cheeks, and gums for lesions, loose teeth, mucosal anomalies, lumps, and anomalies that point to a possibility of mouth cancer.
Oral Examination by a Dentist
Our routine oral examination service is done by a qualified dentist experienced in identifying signs of simple and complex oral health problems like cancer, periodontal disease, and microcavities. The dentist also assesses crowns, dentures, bridges, and fillings to ensure they are in top working shape.
Periodontal Therapy
Periodontal therapy focuses solely on treating your gums. When they're battling gum disease, it can lead to a whole host of other oral health conditions such as tooth decay or total loss. We have the experience and tools to restore vitality in your gums to ensure a long-lasting smile.
Sleep Apnea Treatment
Besides ordinary dental procedures, our practice, Bellevue Premier Dental, helps patients with sleep apnea lead a comfortable life. Upon diagnosis at your doctor's office, Dr. Akira Nakada will recommend proper sleep apnea management tools for your unique case. We help you choose between CPAP, tongue-retaining mouthpieces, mandibular advancement devices, and other medical devices used in sleep apnea management.
Sports Guards
A sports guard is a protective brace made from clear acrylic plastic to shield your teeth and gums from impact. The guards are essential for kids and adults who engage in contact sports and other activities with a high fall risk, like biking, gymnastics, and skating. Our dentist uses state-of-the-art technology like 3D printing and 3D CBCT to mold sports guards that snugly fit onto your teeth structure.
Schedule a general dental checkup to shield your teeth and gums from preventable problems.
see why Our Patients Love Us
We recently switched to Dr. Nakada and are so happy that we did. He provides full dental treatment, so we don't need to visit multiple dentists. Office staffs are always nice too. Saturday availability is a huge plus.
- Misa M.
I have serious dental issues, and I've been to so many dentists for years, but Dr. Nakada is the best! He is very knowledgeable and experienced, and he really cares about patients. Thanks to Dr. Nakada and Yuko-san, I had a very pleasant dentist experience.
- T. E.
Excellent care and a beautiful facility. Attention to detail and Multilingual staff Japanese and English makes it really easy for our family.
- Blade O.
A very friendly and professional dental office in Bellevue with brand new equipment. After sending by my mother for an emergency procedure there, I switched my entire family members' dental office to this place. They also speak fluent Japanese which is a huge plus for my mother and bilingual children.
- Kay A.
Dr. Nakada is great! It's easy to make an appointment, he's gentle on my gums & pleasant to talk to. I recommend all my family & friends to him.
- Linda V.